For soil physics characteristics improvement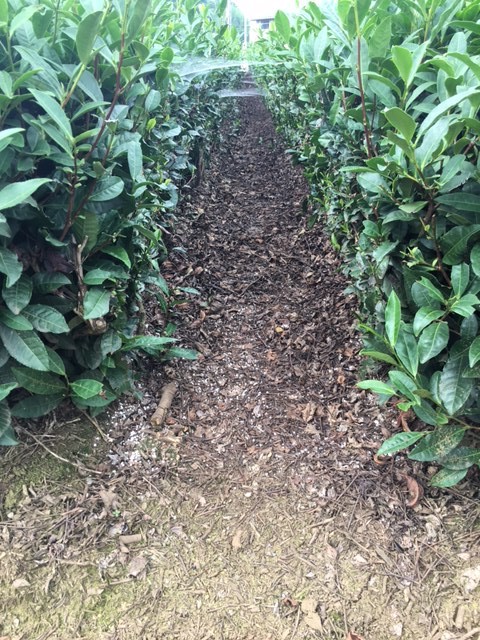 Physics-related aggravation of the soil between the furrow is concerned about by the pressure that the crawler stamps to use it between approximately 20 times a year, furrows as a passage in the passenger use type introduction tea plantation.
Regardless of a kind of the soil, it is said that the soil of 5-15cm in depth between the furrow is performed compaction of, and a pore rate decreases.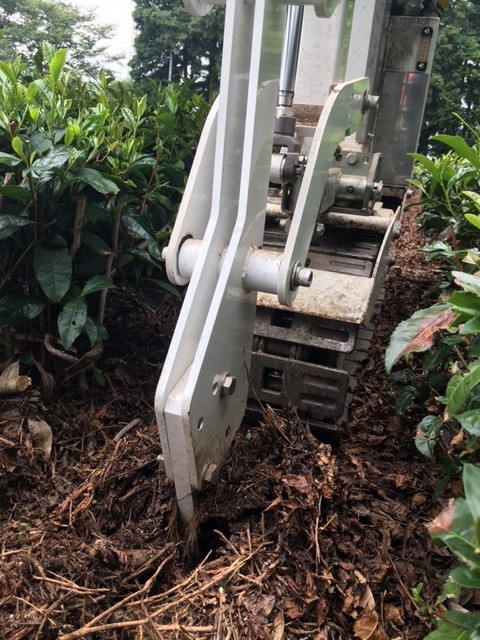 I cut tea lasting by hand, and a pore rate approximately at the same level as the tea plantation of the plane is found by plowing this with a machine called Subsoiler deeply.
In addition, it is said that green leaf yields of first tea, the second-rate tea in after next year increase an average of around 15% by Subsoiler by the improvement effect physics-related than plowing the tea plantation which I plowed deeply deeply while turning over being big, and performing it every year in a fall.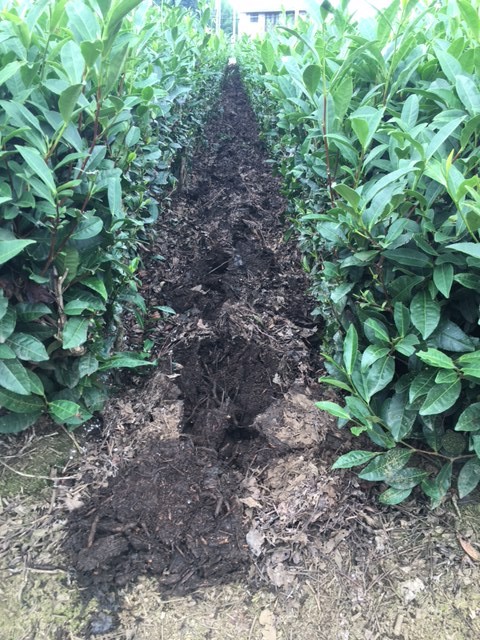 It improves structure (the physical nature) of the soil to plow deeply and performs it to make it environment suitable for the growth of the root.
At first I make permeability, breathability better, and the physics-related improvement of the soil is what the soil softens.
However, it is to change the temporary soil softly to the last to plow deeply. It is necessary I cut it to keep it in the long term and comb organic matter in the surface of the earth such as last joke materials, and to be crowded.
It is used in a root effectively by spending organic supply and improved materials in conjunction with plowing it deeply and can get soil improvement effect. 
And a purpose of plowing it deeply is to deepen an effective earth layer. If I remove extra water and make breathability better, and a root with the vitality goes deeply, an effect of the manure increases, and it is a drought in a strong tea plantation.
It is said that you should perform this work in the front that a root activates for from the middle of August to the beginning of September of the growth stop time of the third-grade tea bud.
It becomes necessary for a root to be restored in (October) in the fall when the nourishment absorption of the tea tree becomes active.