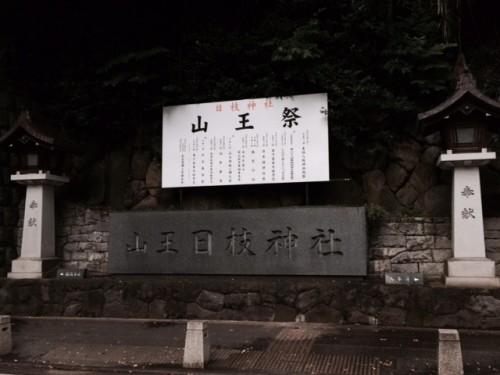 June 14
I went to Sanno festival being held in which is one of Akasaka Hie shrine of Japan's three biggest festivals.
Hie Shrine, old is referred to as the Edo Sanno large Gongen, 1590 (1590), than that of Tokugawa Ieyasu Edo Castle enter a castle, Sanno, Inc. (Hie Shrine) is the guardian of the Edo Castle is Since then, Edo 300 years as Ubusunagami of the shogun It seems to have been revered as Toto first of the company through.
1604 (1604) more been born three Shogun light Duke at the castle, it seems to have attracted a cordial faith as "Reijin Noriyuki our birth office".
As Sanno Festival is a festival is the Shogun Ieyasu of God of June 15 festival, the scale is referred to as the best Toto, Kyoto Gion Festival, is referred to as one of Japan's three major festivals with the Tenjin Festival in Osaka, to the festival That's right was also referred to as a "patronage Festival" from costs that were spending than shogunate involved.
There is a "festival to tell the precincts tea plantation and Sayama Shincha dedication" as the "celebration of God lively event" in that.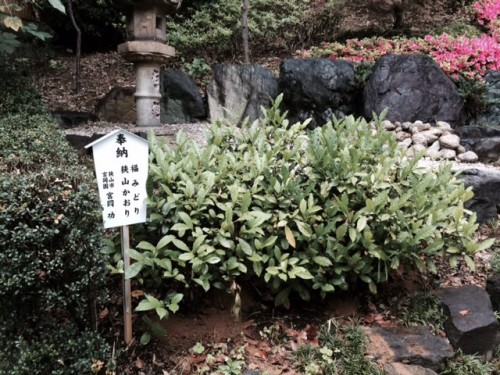 This is the precincts tea plantation.
A prime location in the city center, there is a tea plantation in Akasaka.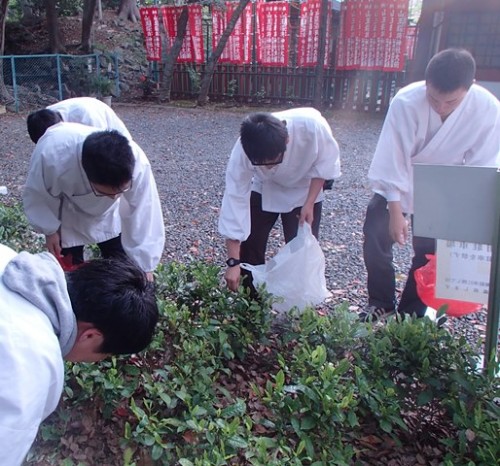 Here picked the tea leaves are delivered to "Sayama tea Dealers Association" of Saitama Prefecture Sayama, it becomes the tea is conceded tea.
It is a tea-picking landscape by chief priest's us.
This image I have borrowed from the blog.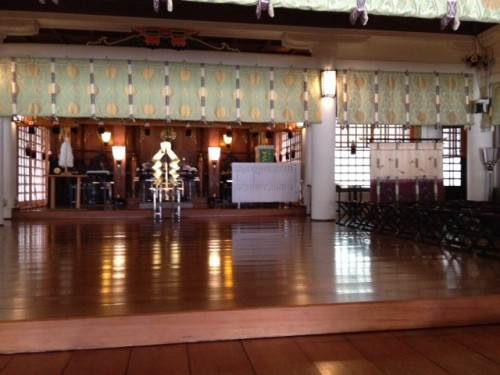 new tea we Sayama tea Dealers Association members made painstakingly also will be dedication.
Shinto ritual tea daughter is ready to shrine receives the Sayama new tea which was housed in the three-way to the priest is also done.
11:00 large large drum is struck, chief priest is from the front is played gagaku this to cue admission is followed by a large number of priests, seated on the left side of the seat.
Then our tea industry Association officials will be seated.
Oharai, chant Sojo, dance of dedication, we can proceed with the sacred Shinto tree branch Hoten.
The chant Sojo used the word "tea industry a vocation", thanks to being alive while engaged in the task of Sayama tea that was brought up to the tradition and culture was to tell God.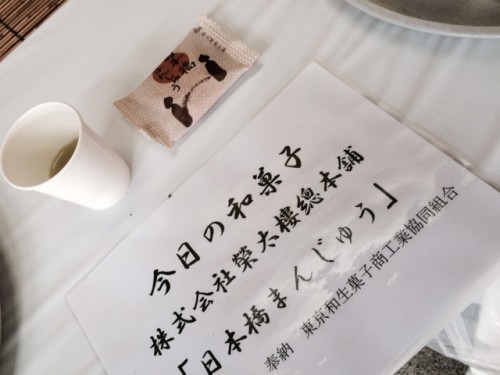 It was eat the "Sayama new tea" with "YoshimiSachi-sai confectionery entertainment seat" in Tokyo sum moist cake Commerce industrial cooperative-like dedication of Corporation Eitaro Satoshihon Marts "Nihonbashi bun".
All during Sanno Festival period, seat who can the Sayama tea are available.
We will look forward to welcoming everyone from the bottom of my heart.