But is a little early care
It was announced the prediction of the scattering start date of this year's cedar pollen.
Tokyo 9 days around from February 8, is a around 11 to 15 February in the mountainous areas, it seems a little earlier than usual.
Scattering amount is about 1.6 times of last spring, it seems expected to be about 1.1 times of the previous years.
mechanisms "hay fever" occurs, against the antigen has been invaded from the outside (pollen), usually completely harmless to people, the antibody called IgE antibodies for pollen was mistaken for external biological defense it made you reaction.
IgE antibodies will accumulate in the body after repeated contact with the pollen causes. If this accumulation reaches a certain level, you're conditions that symptoms may appear, it appears symptoms of hay fever again tied the IgE antibody in contact with the antigen (pollen) to pollen in this state.
In other words, the defense reaction of the body to fight off the foreign matter that has entered the body (immune system), the foreign matter that pollen that has entered from the eyes and nose by releasing inflammatory substances such as histamine trying to push to the outside of the body, runny nose I symptoms of hay fever occurs, such as jam-eye itching, sneezing.
This inhibits the action of IgE antibody epigallocatechin -3-O- (4-O- methyl) is gallate (EGCG4 "Me)" green tea and wealth to base "is a rich tea.
This catechin is usually referred to as "methylated catechin".
This "methylated catechin" has been announced clinical results that would reduce the expression of allergic symptoms.
Also it has come out the results of a high effect When you start drinking from one month before symptoms appear.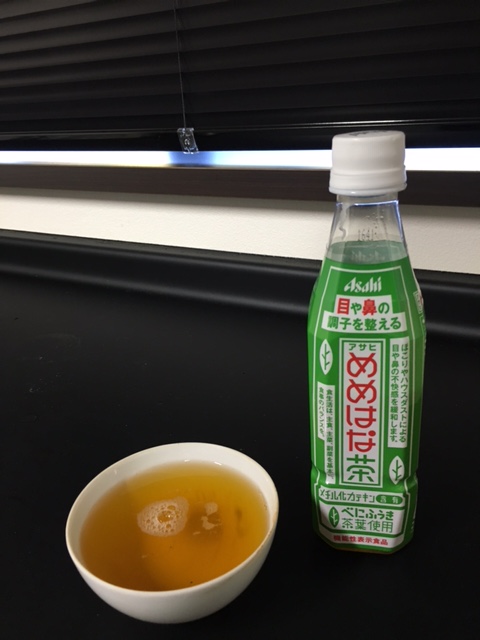 Meanwhile, I found this kind of PET bottles.
"Toning of the eyes and nose" by the new system of was released functionality display from Asahi Soft Drinks functional display food "Asahi Me-mewana tea"
"Public morals in base" 100% using the tea leaves of domestic. One (PET350ml) per "methylated catechin" thing called contains 17mg a.
Basically, we have recommended two of drinking day. The 1st 324 En (retail standard price)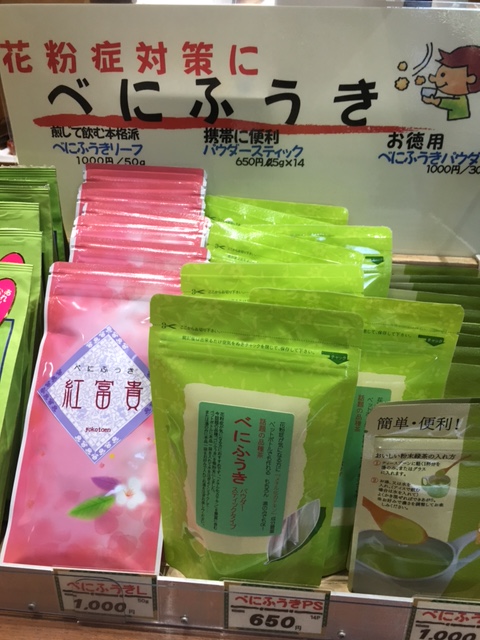 It is said to contain approximately 14mg of methylated catechin in tea leaves 1g in green tea Fuki to base.
If Senjire the tea leaves, it is 60% of the component is extracted. Because it is necessary intake of catechin of 34mg and to improve the symptoms of allergic rhinitis per person per day that, but it will be covered if there is a tea leaf of 4g.
If calculated to yen 50g1080, one day 86.4 yen …
It does take the convenience? It does take prices? As soon as you can
Because only "base to public morals green tea" is not a drug, personal constitution, we would like your understanding that there is that there is a difference in the efficacy (effect) by symptoms.